1 event,
Join us for an incredible evening with award-winning journalist, Lara Logan. This event is open to members and their invited guests. Members $75 and Non-members $95. Make reservations early. Room capacity is 300. https://unitedtalent.app.box.com/v/LaraLoganReel About Lara Logan Lara Logan's candid  reporting, often from the most dangerous places in the world, has earned her a prominent place among the world's best foreign correspondents. In her role at 60 Minutes, Logan helped us understand the political and human conflicts around the world, including Pakistan, Iraq, Afghanistan, Israel and Palestine, and Egypt. Committed to the story, she lived in Iraq for five years at the […]
1 event,

OK County GOP Convention In case of bad weather, the Convention will be moved to Saturday, April 1, 2023. The regular biennial County Convention is for the purpose of electing County leadership to a two-year term: Chairman, Vice Chairman, two State Committee members plus two representatives in each Congressional District 3, 4 and 5. We will also vote on Rules changes and Platform changes, to be forwarded onto the State Convention.
1 event,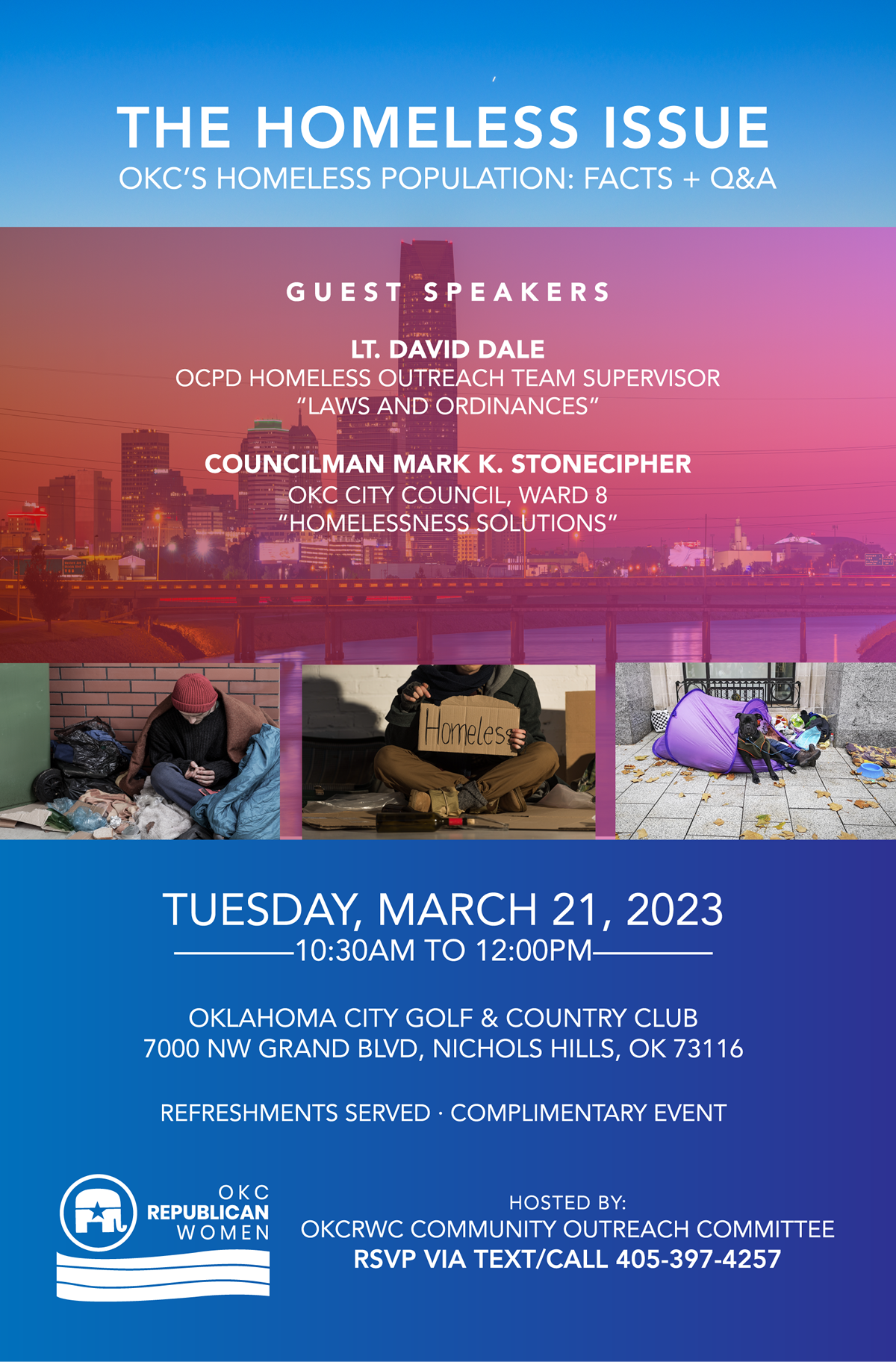 OKCRWC Community Outreach Committee has put together a very informative program to address the homeless issue in Oklahoma City. Guest speakers will be: LT. DAVID DALE OCPD Homeless Outreach Team Supervisor "Laws and ordinances" COUNCILMAN MARK STONECIPHER OKC City Council, Ward 8 "Homelessness Solutions" Learn the facts about homelessness and participate in Q&A with our expert panel! Members and their guests are invited. RSVP by calling or texting 405-397-4257.
1 event,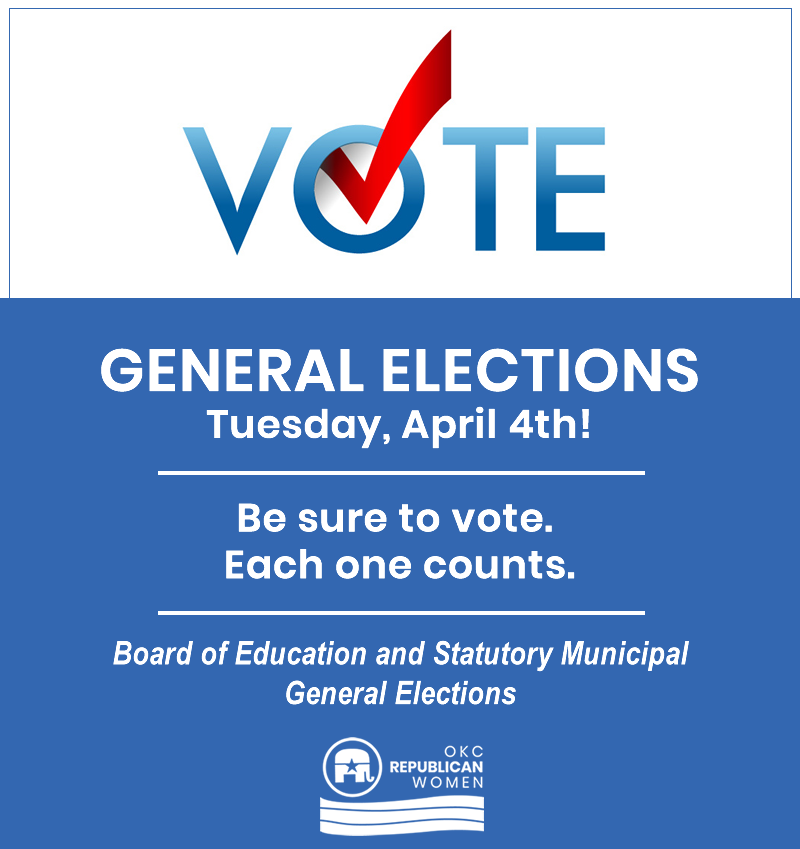 Next Election is Tuesday, April 4, 2023. Board of Education and Statutory Municipal General Elections SHOW UP AND VOTE! ❤️🤍💙